---
Making a splash at DCON 2023!
Visit our DCON page for an event recap and list of award winners.
---
Urgent: Turn in Club Dues by Feb. 1
International Dues: $24/member
District Dues: $8/member
Total Dues to Send to International: $32/member
Click the link below for more instructions on how to turn in dues via the MUC.
---
Thank you to all who attended ALA 2022!
Everyone fell into fellowship and leaned into leadership at the 2022 Alabama Leadership Academy. Thank you to all who attended – it wouldn't be possible without you!
---
Recruitment Resources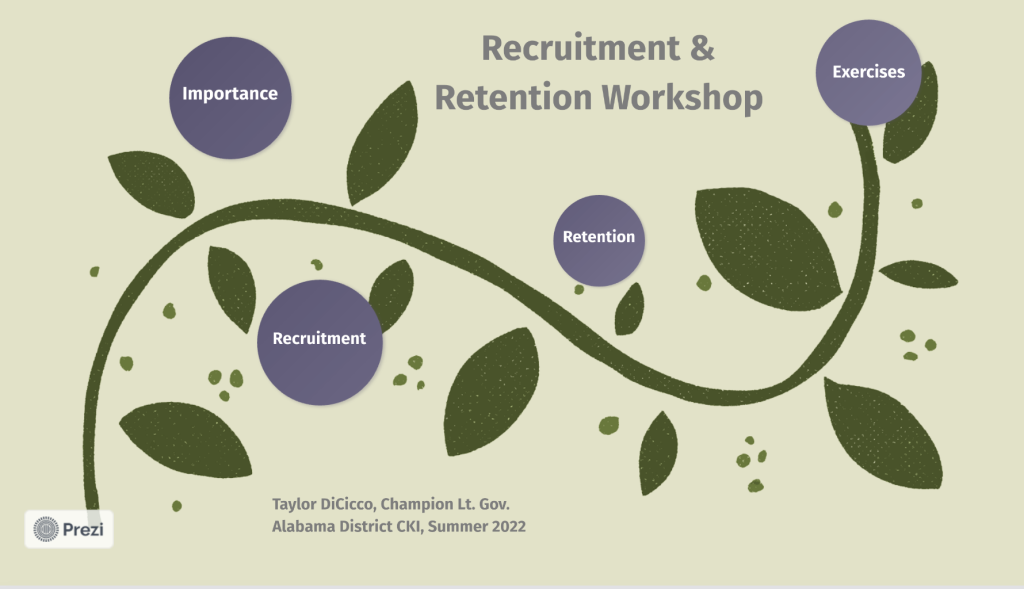 If you missed LTG Taylor's presentation on Recruitment and Retention, refer to the link below to get all of her great tips and exercises.
---
New 2022-2023 Dues Structure