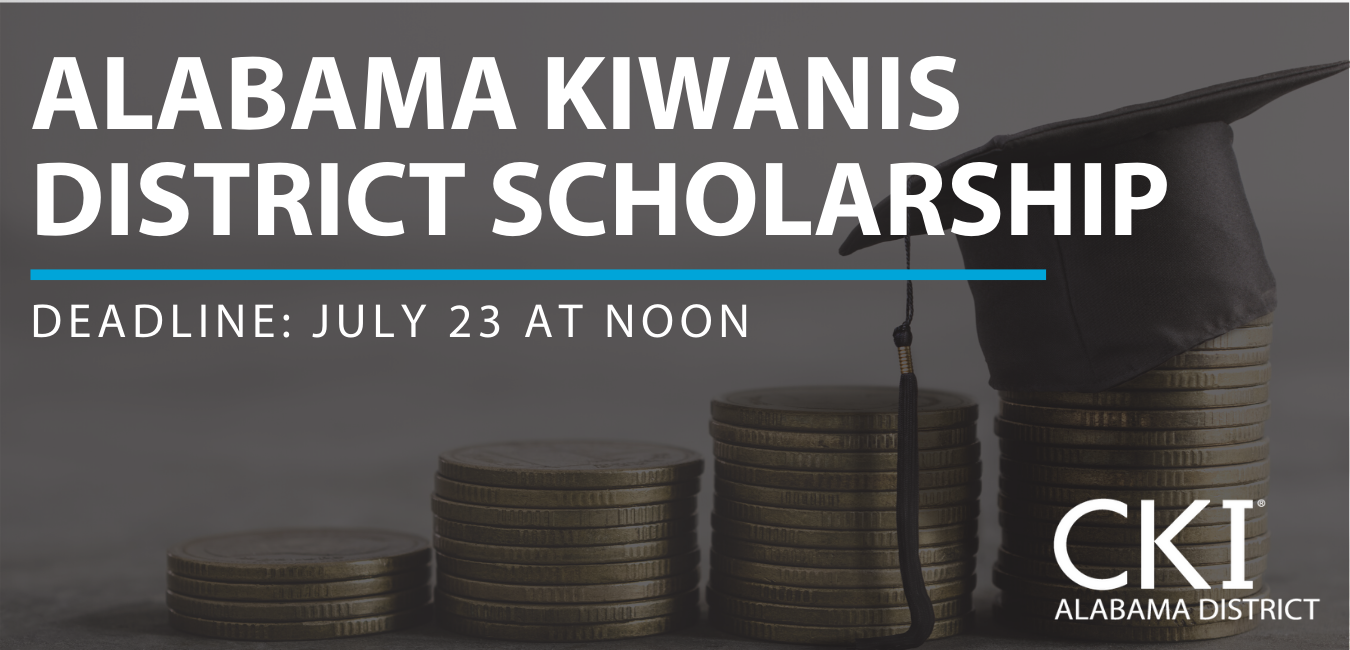 Alabama District Circle K believes in the success of our members through service, in their social lives and in the classroom.  Each year, in conjunction with the Alabama District of Kiwanis International, the Circle K District presents a number of matching scholarships to worthy members from chapters across Alabama. The application process is very competitive, so begin crafting your application today.
This year, one $1,000 scholarship will be given, and the deadline to apply is July 23 at noon. The scholarship will be presented during the Saturday luncheon of the Alabama Kiwanis District Convention on August 15 at Gulf State Park in Gulf Shores, AL.
Do you have questions? Contact District Administrator Peck Fox at peck.fox@alabama.circlek.org. 
Applications for the 2020 Alabama Kiwanis District Scholarship have closed. Please check back next year.