We are dedicated to helping communities around the world. We do this through empathy, social consciousness, education and outreach.
As integral parts of our communities, we must work together to improve all human relationships to realize humanity's potential. Now is the time for all of us to listen, understand, love and be kind to one another.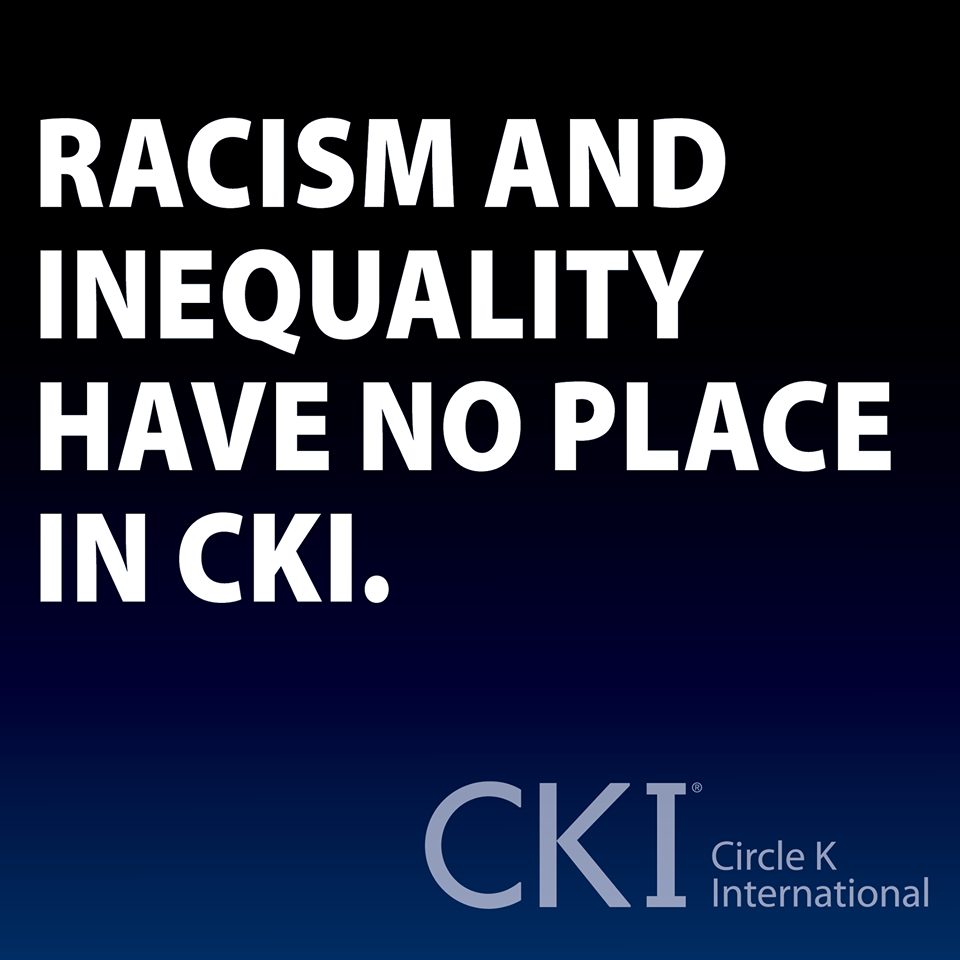 Statement from our District Governor 
My heart has been heavy for the past few days. The recent series of tragedies and insupportable deaths brought to light have allowed me to reflect on the long history of racial inequalities and injustices in our communities. 
There's a large portion of our Alabama communities that are hurting and suffering, particularly now. As servant leaders of these communities, it is on us to act at this time to make a positive difference in the world. We must uphold our objective of encouraging cooperation in the creation and maintenance of that sound public opinion and high idealism, which make possible the increase of righteousness, justice, patriotism and goodwill.
We have to stand strong as allies and speak up for those who cannot speak for themselves. We have to actively listen, empathize and advocate. Whether it is through engaging in productive dialogue with friends and family, speaking out against injustice when we see it, or simply posting on our social medias – we have to play our part. 
I ask that we remain united in this ongoing fight for positive change and justice.
Yours in Service,
Wamia Samad
Governor, Alabama District Circle K
Statement from our International Board
The service that CKI members provide to our communities each day does not exist in a vacuum. As integral actors in our respective communities, it is vital that all CKI members exercise our global citizenship, rooted in empathy and social consciousness, to improve all human relationships and to realize humanity's potential.
In the context of the killing of George Floyd and all those before him, this most readily means that CKI unequivocally condemns racism and its manifestations in both individual as well as systemic capacities. Black Lives Matter. CKI members since the organization's inception have been called to:
"Cooperate in creating and maintaining that sound public opinion and high idealism, which make possible the increase of righteousness, justice, patriotism, and goodwill."    -CKI Bylaws Article 2 Section 1
CKI members must never forget the mandate we possess to actively advance these aims through our platform. We are, after all, a global collegiate movement and the leaders of tomorrow. Members are asked to always support and empower traditionally marginalized segments of the global populace through solidary projects informed by the needs of these communities— in this context, that means black communities. There is no greater service than that which sustainably addresses the roots of injustice and contributes to systemic change.
Service and leadership are the heart of CKI. Today, and every day, we encourage CKI members to take action. Educate yourself. Attend community events. Host clean-ups. Fundraise for a cause. Spread awareness. And, as always, listen.
In solidarity,
2019-2020 Circle K International Board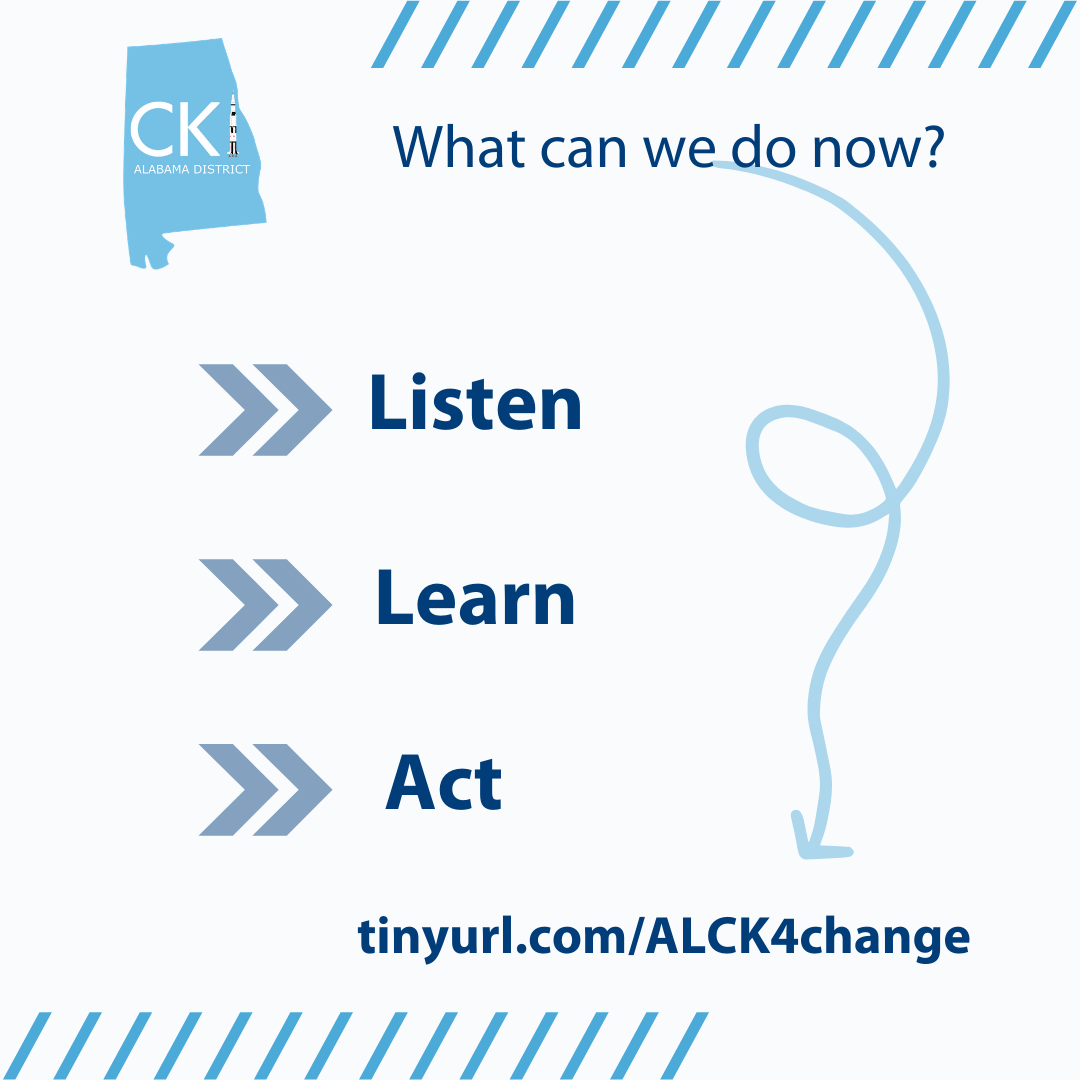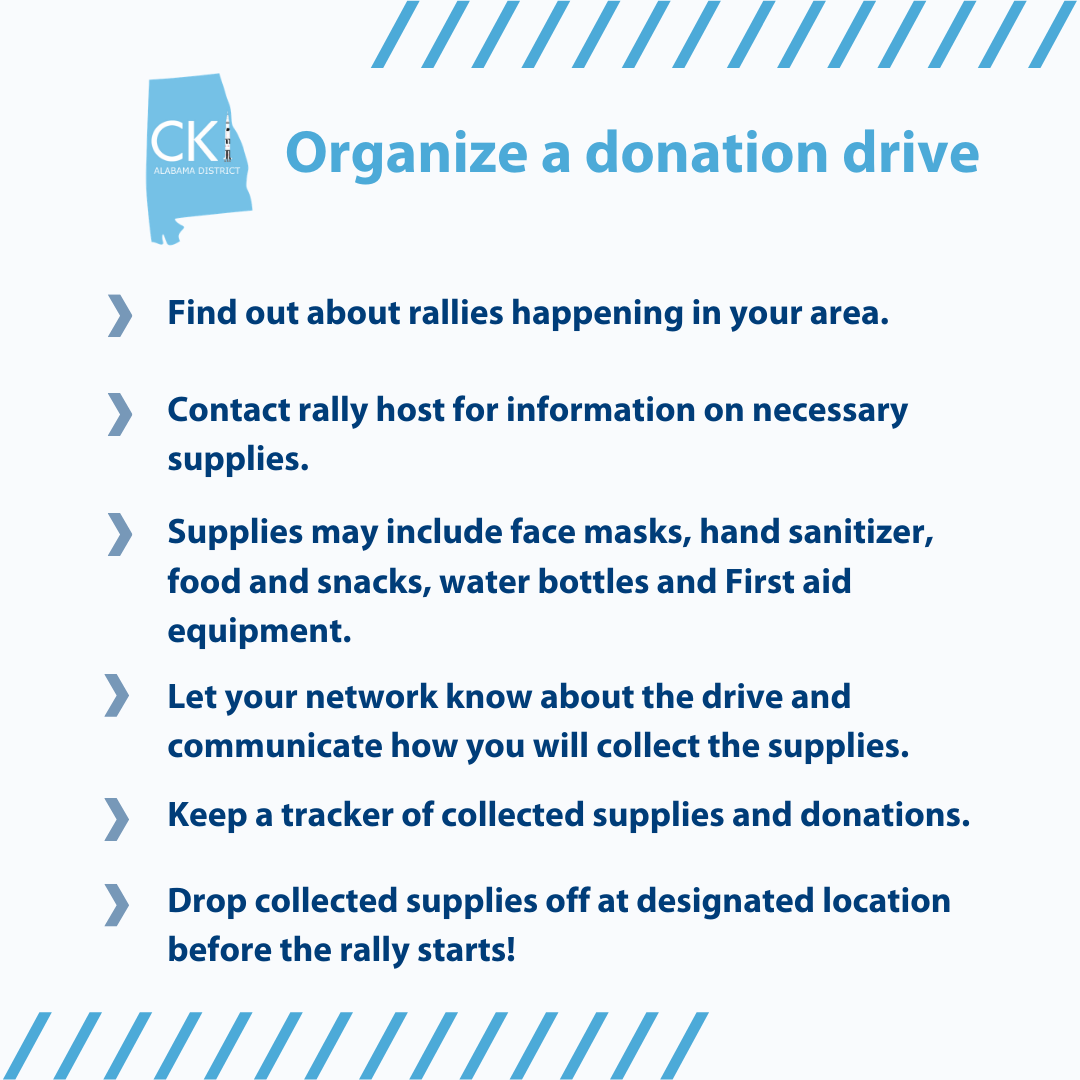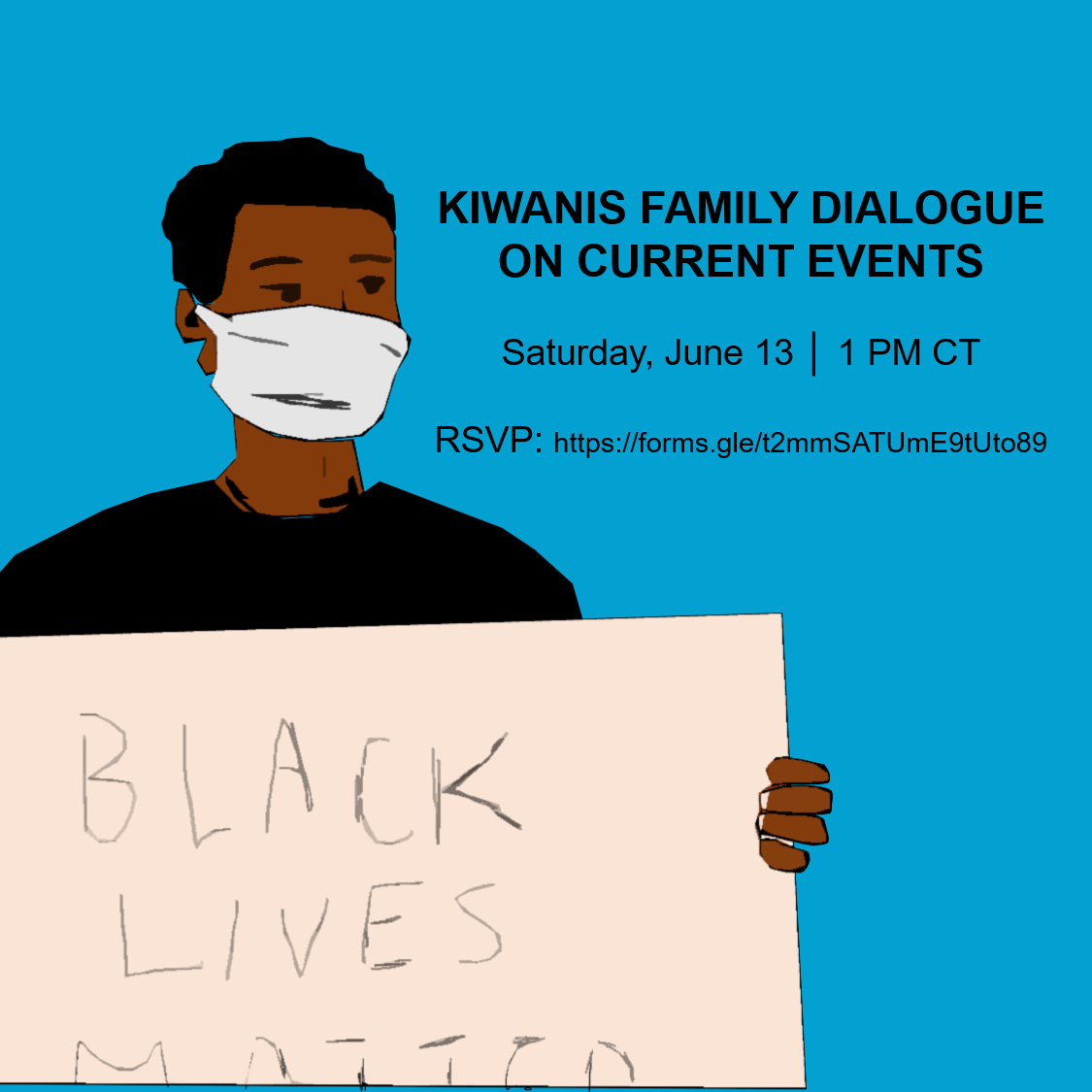 Films and TV Series to Watch
13th (Ava DuVernay) — Netflix
American Son (Kenny Leon) — Netflix
Black Power Mixtape: 1967-1975 — Available to rent
Clemency (Chinonye Chukwu) — Available to rent
Dear White People (Justin Simien) — Netflix
Fruitvale Station (Ryan Coogler) — Available to rent
I Am Not Your Negro (James Baldwin doc) — Available to rent or on Kanopy
If Beale Street Could Talk (Barry Jenkins) — Hulu
Just Mercy (Destin Daniel Cretton) — Available to rent
King In The Wilderness  — HBO
See You Yesterday (Stefon Bristol) — Netflix
Selma (Ava DuVernay) — Available to rent
The Black Panthers: Vanguard of the Revolution — Available to rent
The Hate U Give (George Tillman Jr.) — Hulu with Cinemax
When They See Us (Ava DuVernay) — Netflix
LA 92 – Netflix
Text Messages
TEXT JUSTICE TO 668366
TEXT FLOYD TO 55156
TEXT RESIST TO 50409
TEXT ENOUGH TO 55156
Vote
Alabama Primary Election Dates: The first step in the election process where voters choose a nominee for each political party
Voter Registration deadline: June 29th
Deadline to request absentee ballot: July 9th
Primary Election Day: July 14th
Alabama General Election Dates: Making the final choice among party nominees or independent candidates
Voter Registration deadline: October 19th
Deadline to request absentee ballot: October 29th
General Election Day: November 3rd
Check Your Voter Registration Status